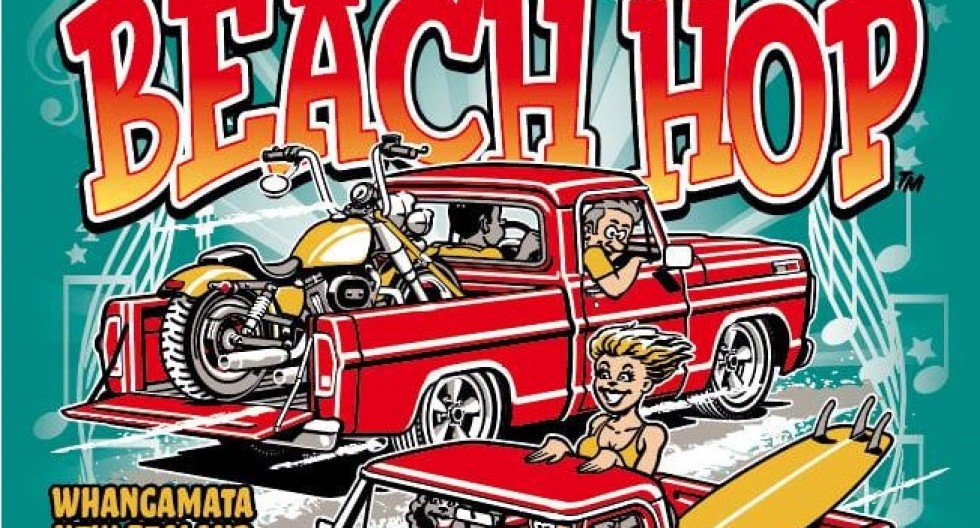 The Whangamata Beach Hop is a celebration of the 50's and 60's which attracts between 40,000 and 80,000 people each year.
The highlight of the festival is over 1200 beautifully restored hot rods and classic cars, which take part in a grand parade, and other cruises to beaches up the coastline.
There's also Rock n Roll bands from New Zealand and Australia and dancing/competitions in a street festival and various venues throughout the weekend.
A range of other family related activities like a drive in movie, Low Brow art competition, Nostalgia Golf tournament, 60's style longboard competition, and the ever popular Hop Idol and a Nostalgia fair.
The result is a colourful extravaganza showcasing rock n roll culture, set against the back drop of one of New Zealands iconic seaside towns, and unparalleled anywhere in New Zealand. Most importantly, the festival is a community event, with all proceeds going towards the various Water Safety organisations which support the seaside town.